Our days are shaped by our habits.
Tensions were growing in these towns and villages as the early Jewish Christians continued to carry out their daily work, Sabbath observance, and participate in synagogue worship. The synagogue was at the heart of Jewish life in these towns, and the possibility of being expelled from the center of cultural life and experiencing very public rejection by friends and family would have rested heavy...
Luke's Gospel is the Gospel of Amazement. Everywhere that Jesus goes he leaves everyone "amazed," "astonished," "in awe," "astounded," and "spellbound." People are surprised by him at every turn. After a while, you begin to wonder...
Notice the "earthiness" of Luke's version. Go back and read it again. The man digs down deep. Can you hear the shovel tearing open the soil? The heavy thud as stones are set in place and the foundation takes form?...
In our parable, Jesus has been talking about how reality can run on two different tracks for people who are right beside each other in life. We have two builders who each approach constructing their homes with differing views of what makes for a good house...
What to Expect

Daily Reading Plan:

Following the Morning and Evening readings will allow you to read through the Psalms 3 times a year, the New Testament once a year, and the Old Testament once every 3 years.

Sermon Series Readings:

Use it to reflect upon the ways Christ has been working in your life this week. Makes a great midday reflection or group discussion questions.

Prayer:

The prayers for each day are structured around preparing our hearts for communion with God. Read more about each devotional element below.

Tips for Getting Started

Developing a Rhythm

Start small by setting aside 15 minutes each morning and evening. Developing this kind of spiritual habit takes time.

Come to this time with expectation. Expect God to reveal himself to you. Expect that he delights in you being there, even when you've wandered away.

Be kind to yourself! Growing a spiritual habit is a slow, patient process.

Check out this helpful guide for more ideas on developing a devotional rhythm.

Devotional Elements

Call to Prayer

Each devotional will begin with a simple passage of scripture that invites us into God's presence by meditating on an aspect of his person, promises, plan or provision.

Confession

Confession is formative. It trains us to recognize the ways our hearts have become de-formed. These prayers also point to how Christ is at work re-ordering our hearts and bringing redemption amidst the wreckage of our broken lives and world.

Praying the Psalms

This is an ancient practice. God's people have prayed these songs to God for thousands of years: songs of praise and of lament, songs about abandoned loneliness and songs about joy-filled community. Tim Keller has said that "the Psalms are the preeminent place to see how to deal with your emotions and the conditions of the heart." Here's how to Pray the Psalms: Read slowly. Take note of words and phrases. Bring them before the Lord in prayer and personalize the passage as you pray.

Old Testament & New Testament Readings

In-depth study is not the purpose of these readings (Saturdays are a good day for this), but to listen for God's voice and to allow Him to speak into your life.

Prayer

We've provided some prompts for prayer each day. Use the Call to Prayer to prepare your mind and heart to hear from and respond to God. Let the Prayer of Confession be an honest dealing with sin in your life and a resting in the assurance of pardon Christ gives to us in the Gospel. Set aside time in the evening for a simple Evening Prayer, or give time twice a week to practice reflective prayer with the Prayer of Examen.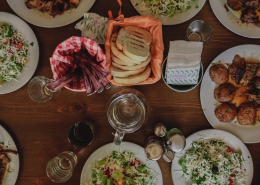 There's nothing that goes to your heart quite like a story, and that's what we have here in John 12. Passover is quickly approaching, and the population of Jerusalem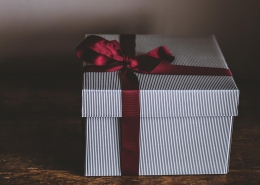 Then Mary took about a pint of pure nard, an expensive perfume; she poured it on Jesus' feet and wiped his feet with her hair. And the house was filled with the fragrance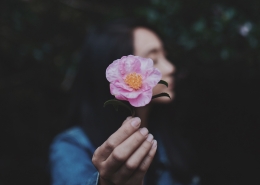 When Mary breaks open her alabaster jar of perfume, John is the only gospel writer who directs our attention not to the jar being broken beyond repair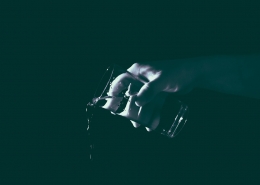 This week we have been looking at Mary's extravagant response to Jesus as her Redeemer. Today we focus on Jesus' ultimate response to Mary and all those who would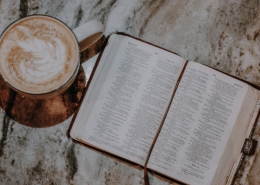 In Bob's message this weekend, he focused on five attributes of God's character: Majesty, Immensity, Sovereignty, Power and Personal Care. Which of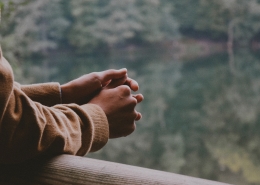 If you have come to faith in Christ, He is the foundation of your life. When you are resting in Christ, you can build on that foundation. The purpose of a building foundation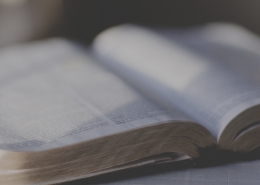 Luke and James point out that the wiseman is the person who not only hears the words of Jesus but also puts them into practice. Having Jesus as the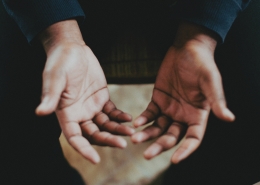 Paul refers to God as, "the Father of compassion and the God of all comfort." He also goes on to communicate that once we have experienced God's compassion and
Find Us
1250 South Hill · Milford, MI · 48381
248.685.3560
info@opcmilford.org
Indoor Services @
8:30 • 10:00 • 11:30a