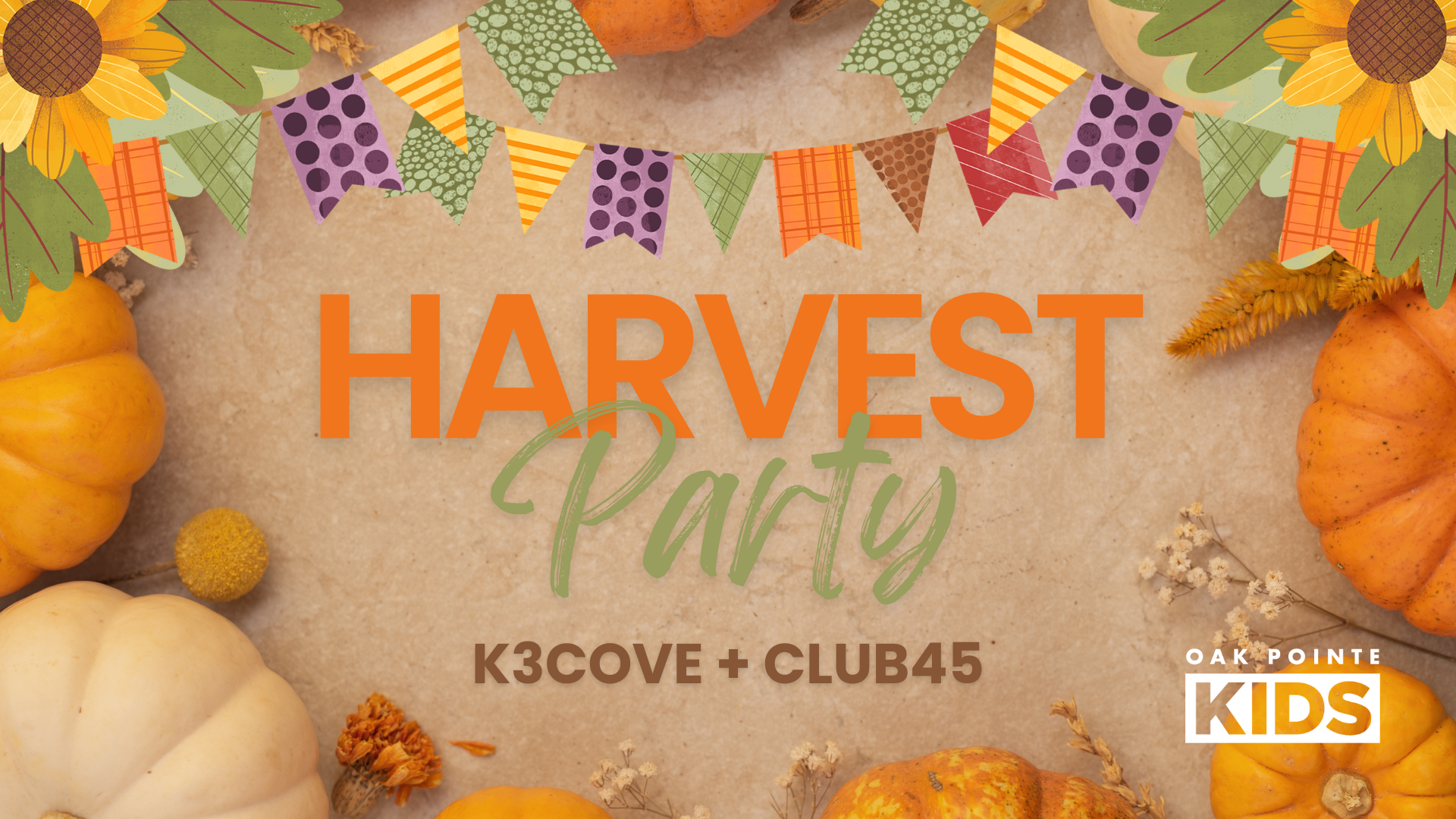 K3Cove (K-3rd Grade Kids Ministry) and Club45 (4th-5th Grade Kids Ministry) are doing a Harvest Party this fall! There will be games, activities, and treats during both services on Sunday, October 29th. Parent volunteers are welcome to come too!
Details
Date: October 29, 2023
Time: 9:00 & 11:00 am
Location: K3Cove & Club45
We need some help putting this fun event on for our kids!
Questions?
K3Cove: Contact Debra Muller
debra.muller@oakpointe.org | 248.717.1684
Club45: Contact Kelly Renirie
kelly.renirie@oakpointe.org | 248.717.1684